The Engage research lab (Universtié Saint-Louis – Bruxelles), together with the team EDMO BELUX are pleased to welcome Alban Tartari, associate professor in the department of journalism and communication at the University of Tirana.
Info & Registration
Free event but registration is mandatory via this link
When ? 15/03/2023, 11:00 – 13:00
Where ?
Room "Salle des examens" (2nd Floor)
Université Saint-Louis – Bruxelles
43, boulevard du Jardin Botanique
1000 – Bruxelles
Registrations : Click on the link (open until 10 March -12 am)

About the Engage seminars
The Engage seminar aims to support and extend the work of its members through presentations and exchanges open to all interested parties. Based on the contributions of researchers, most of whom come from outside the Université Saint-Louis – Bruxelles, the aim is to feed the center's reflections by broadening them to other research horizons. The themes addressed are therefore varied while remaining within the center's research areas. Each session consists of one or two presentations related to the chosen theme, which we extend through discussions in a context that we hope is both stimulating and benevolent. A lunch and/or drink conclude the session if the health conditions allow it.
On this session, Prof. Tartari will deliver a talk focused on disinformation production and circulation in the Western Balkans (WB), taking into account the outside influences of foreign countries in said processes. EU is not a solitary player in the WB anymore. Countries like Russia, China, Arab states, etc. are present there though investments, media, NGOs and charities. This region is waiting for more than two decades at the gates of EU, which is losing its attractiveness. And, when EU is not there, the others will be. At the other side, WB region is also a producer of fake news. Recently, young people, which do not have the possibility to find a job, use this choice to be engaged in the market, or try to migrate to EU countries.
Prof. Tartari is visiting Engage and Université Saint-Louis – Bruxelles in the context of the International Staff Week from 13 to 17 March 2023.
Engage researcher Victor Wiard will introduce and moderate the talk and following debate.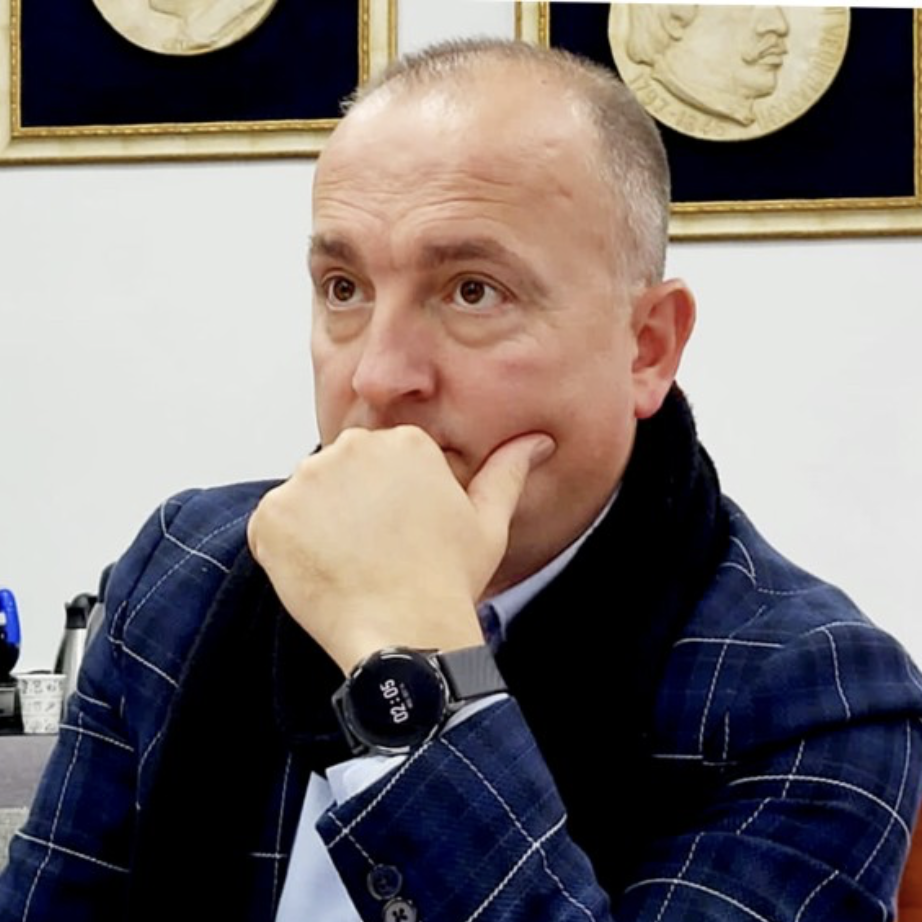 About Alban Tartari
Assoc. Prof. Dr. Alban Tartari has been working for 22 years in the field of active journalism, public relations, corporate management, and lecturing in the universities. He is graduated from the University of Ankara – Turkey, Journalism branch. He holds a MA degree in Political Science and International Relations, and a Ph.D. degree on Journalism and Mass Communication from the University of Tirana. Also, he holds a post-graduate certificate from the Council of Europe, School of Political Studies. In 2021 he was awarded with the academic title of Associate Professor from the University of Tirana.
Mr. Tartari has been working between the years 2000-2003 as the correspondent for Turkey of the biggest Albanian newspaper at that time Koha Jone. Between the years 2003-2008 he worked as a reporter, journalist and deputy editor-in-chief at the Albanian Public Radio and TV, RTSH. Starting from the 2008 and until the end of 2016, he was engaged as PR and Institutional Relations Director of the national telecommunication corporation of Albania, ALBtelecom and Eagle Mobile. From 2017 to 2018 he works as Public Relations Coordinator at the Western Balkans Fund, a regional body established by six ministries of foreign affairs of Western Balkans 6. From 2018 to 2022, Mr. Tartari was engaged as Programme Officer of the Panoramed Project (Interreg MED) at the Ministry for Europe and Foreign Affairs of Albania. In this project he worked with 12 European Mediterranean countries, from Portugal to Cyprus.
Currently, he is engaged as a full-time lecturer and researcher at the University of Tirana, Department of Journalism and Communication. Prof. Tartari is an expert in Public Relations and has published a book and many articles in this field. Also, he is a columnist in Albanian press of Albania, Kosovo, and North Macedonia on different topics. He speaks Albanian, English, Turkish and Italian.
For more info: https://www.linkedin.com/in/albantartari/